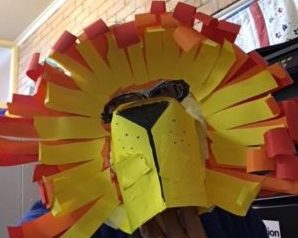 School Holiday Program
Designed for primary aged children during their school holiday. The children will do craft, singing, cooking, play games and join in other activities.
Children's Gardening Club
Coming Soon
Messy Play Playgroup
This is a playgroup for preschool aged children and their parents/grandparents. Play and craft utilising outside/indoor depending on the weather. Thursdays 10:00am – 11:30am. Please contact the office for details.
Zouzounia Program
The "ZouZounia Program" is a Greek language program for pre-schoolers aged 1-5. We teach the children Greek language and culture through stories, songs, games and art / craft. This program is run by Lexi Interactive Learning.