Fusion South East Melbourne run a variety of accredited and non-accredited courses including:
Families Course
Youth Mental Health First Aid
First Aid
First Aid for Suicidal Person
Diploma in Youth and Communities Works
Living Skills Programs
Conversational English
Music Lessons
Youth Mental Health First Aid
This course is designed to give you the basic skills and understandings to be able to support those in your life who are experiencing mental health episode or to be able to identify when someone may be beginning to experience issues. This course is run by accredited institution. Please contact us for more information.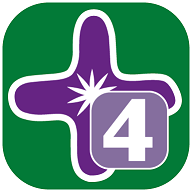 Families Course
The Families Course covers eight key areas of family relationships and forms a framework to build a healthy, strong and loving family life. Sessions include presentations by trained Families Course educators, discussion and sharing of ideas to equip families at all stages.
Common Ground – Conversational English
This program is both a chance to practice your English and make new friends. Aimed at International Uni/Tafe Students and other young adults from overseas or cultural and linguistically diverse backgrounds.
Guitar or Drumming Lessons
Learn basic techniques and skills for playing guitar or drums. Perfect for beginners or intermediates. Suitable for Grade 2 to adults.
Cassie Teaches Music
Classes available for individuals and groups; violin, viola, cello, flute, piano and voice. Suitable for beginner to intermediate. Kids and adults are welcome. Classes can be arranged in afternoon, evening and Saturday. $25 for half hour class.