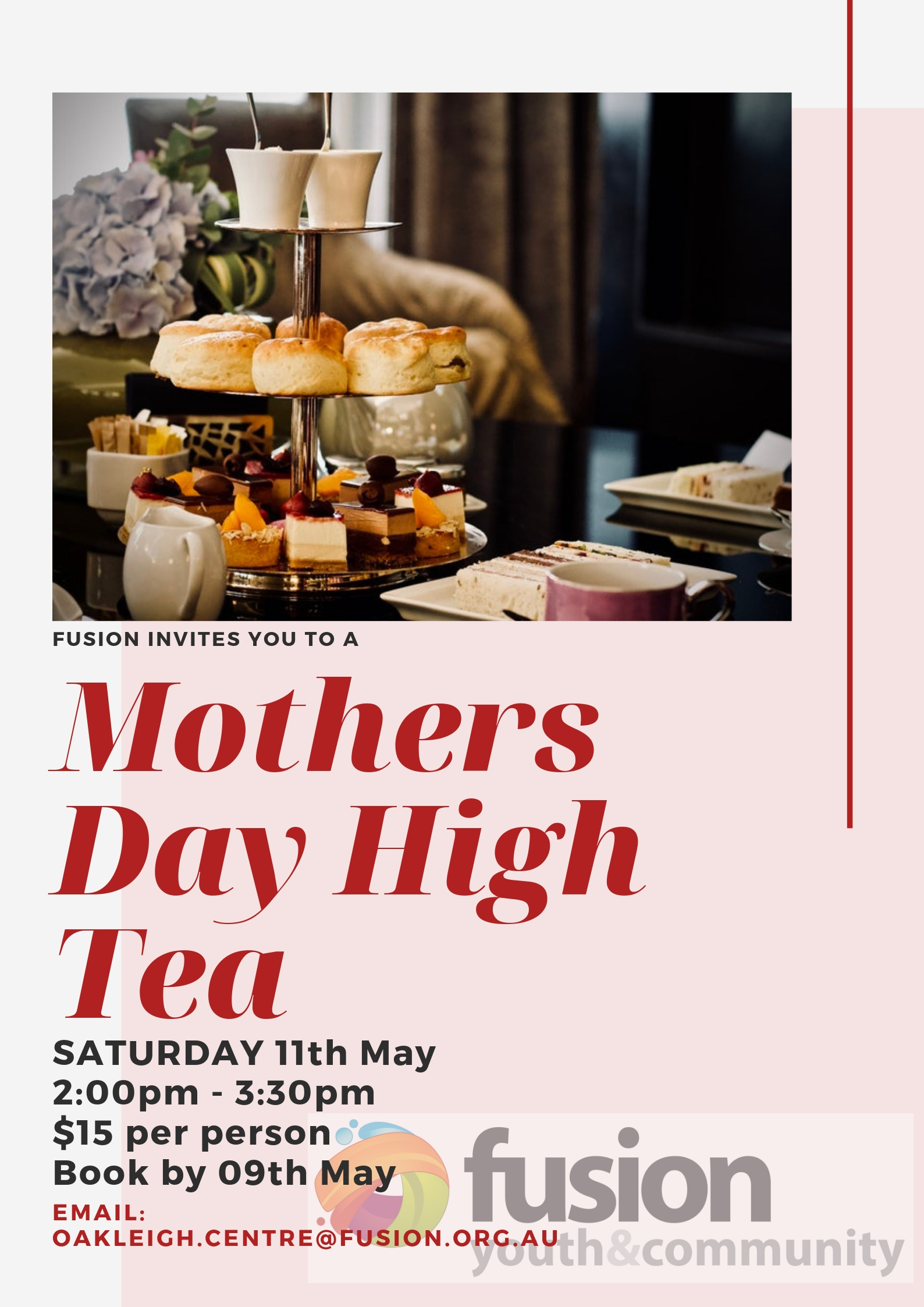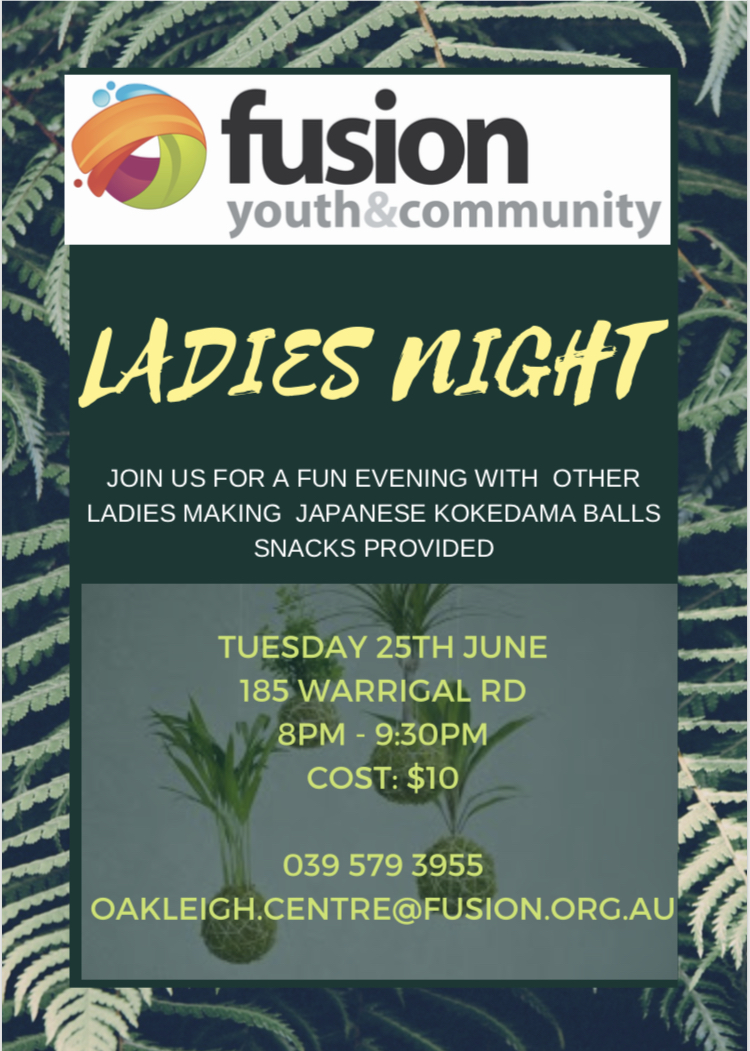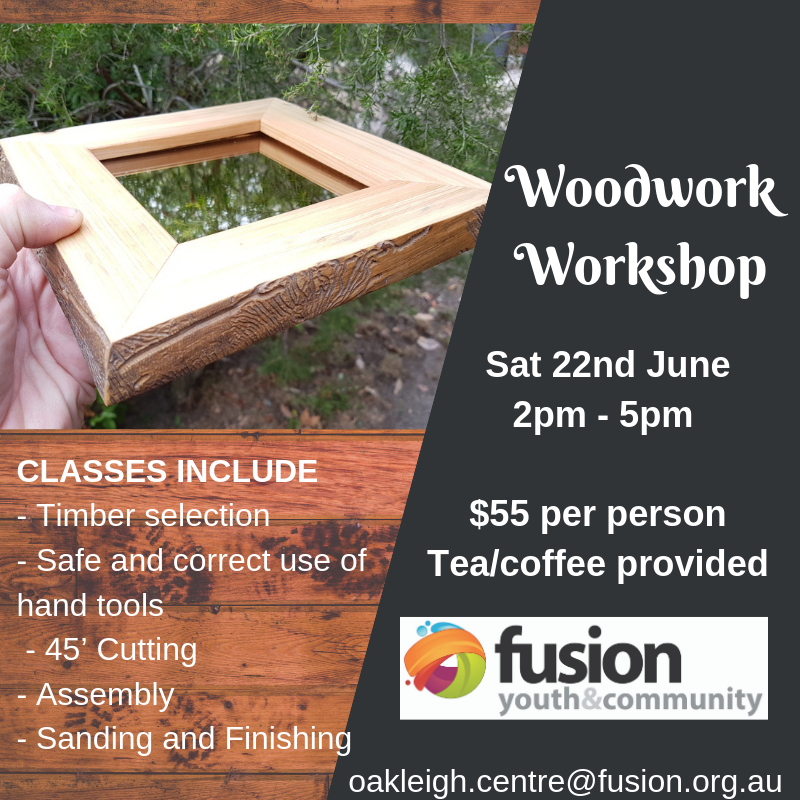 Adventure Daytrips
Saturday 27th April 2pm – 7pm – City Scavenger Hunt. $25 per person
Saturday, 25th May, 1pm – 7pm – To be confirmed
Daytrips are high energy, fun filled days where young people get to meet new friends and participate in activities designed to help them grow in confidence and do things they normally wouldn't get to do.
First Aid Course – Level 3 certification
15th May 2019
9am – 4:30pm
$100
Mother's Day High Tea
Saturday, 11th May, 2pm – 3.30pm
$15 per person
Afternoon Tea and delicious treats
Ladies Night
Tuesday, 25th June 8pm – 9.30pm. RSVP by  24th June 2019
$10 per person
This term we will be making Japanese Kokedama Balls
A fun night to enjoy the company of other ladies over craft and yummy dessert.
BYO Craft Day
Saturday, 15th June 10am – 2pm
Come along and bring those unfinished craft pieces. Join us for this fun activities.
We will also be offering an optional for $5.
Basic Woodwork Class, 22nd June 2019
Come learn a new skill and handmake a beautiful timber frame that can be used as a picture frame or mirror.
Mark Smith is a local furniture designer and is sharing his skills with Fusion in a basic woodwork workshop.
View his work on his website: https://creativeverve.com.au/
This class is designed for people with little or no woodwork experience, in this class you will learn –
Timber species and selection
Safe and correct use of hand tools
45' Cutting
Assembly
Sanding and Finishing
Date – 22nd June 2019
Time – 2pm – 5pm
Address – 185 Warrigal Road, Hughesdale
Cost – $55
Pilgrimage to Uluru, 7th – 17th April 2019
The pilgrimage to Uluru has been running for 19 consecutive years and has been thousands of young people journey to a deeper understanding of themselves, their relationships, culture and reconciliation especially with the Aboriginal people of our nation. The Pilgrimage to Uluru is a once in a lifetime opportunity to experience a journey to our nation's heart in a supportive, caring and challenging environment. You will travel thousands of kilometres across Australia, camping at different places and meeting new people.
Cost: $1200 which includes everything!
VOLUNTEER
Doing Certificate IV in Youth and Community Work, a Bachelor of Social Work or something very similar? Do you have videography, PR, media or advertising skills to use for a good cause? OR are you a person who just wants to give back to the next generation? CONTACT US if you'd like to know more.
TELL ME MORE